Crunchyroll offers a service where they not only stream anime, but they also stream manga as well. I decided to give it a go as of recently and found the manga called "How to Keep a Mummy". This cute batch of stories about having a pet mummy certainly may not be for everyone, but is perfect for readers of manga like Chi's Sweet Home. The manga began publication in 2014 and is still ongoing, meaning we can expect plenty of more mummy themed goodness out of the creator Kakeru Utsugi.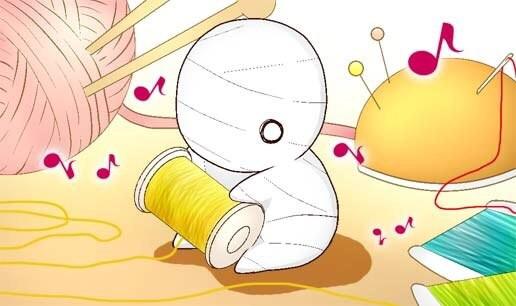 This manga centers around a lonely high school student named Sora. Sora frequently finds himself alone thanks to his dad's off the wall job. His dad claims to be an adventurer and often goes to places all over the globe. Feeling bad that he leaves Sora alone so much, he decides to send him a package containing a friend. When Sora opens the box he is acquainted with a living tiny mummy. Sora is hilariously freaked out by the little guy, but eventually, he ends up coming around to him, due to the cuteness of his new pet.
From there on out each chapter is an adventure involving Sora and his new bestie. The Mummy named Mii-k generally spends most of the book trying to help out Sora any way he can. This, of course, never really works out as the Mii-kun is way too tiny to do much of anything. In one chapter you even see the little guy try to learn to cut vegetables. While the pair may not get much of anywhere, it's pretty cute watching them try to work together to accomplish goals.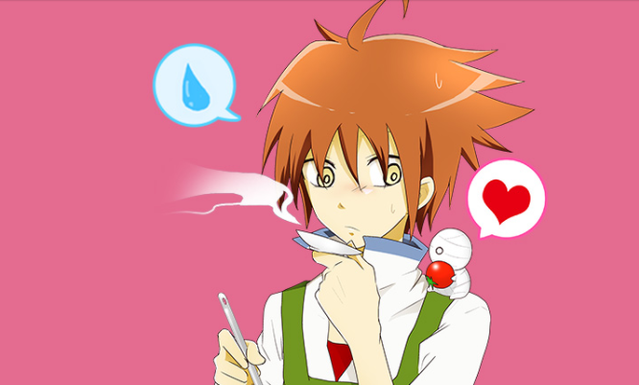 Honestly, this book doesn't seem to have much depth to it at all. If you're looking for any serioues type of story, then you won't find it here. The whole manga so far is just a feel-good read. The text in the book is also extremely light, and I can see how this could be popular with Japanese children. The plot is more of an episodic pile of chapters than anything substantial as well. While there are some overarching points, it feels like these are just made for in-jokes later in the series.
How to Raise a Mummy also doesn't feature too many characters yet. You basically have Sora, his dad, his best friend Tazuki, and Mii-kun. Recently, a female character was introduced, but I don't expect any major developments from her either. I'm sure the cast will widen little by little as more people learn of the mummy, and maybe we will eventually see some conflict from this.
Overall, this is a very enjoyable read if you know what you're getting into. Don't expect any dark undertones or anything substantial from the plot to happen. If you like cute style stories then this should be a good read for you, otherwise just avoid this one. The art is also nothing really to write home about, but I will admit the design of the mummy could make some really nice merchandise opportunities in the future. This manga is currently due for an anime this year.
[bsa_pro_ad_space id=4] [bsa_pro_ad_space id=13]